BC Card and Smilegate RPG will introduce a "Special Card" for players of the "Lost Ark" via exclusive partnership.
- PLCC specialized in the "Lost Ark", popular MMORPG in South Korea
- Scheduled to be officially released within the first quarter of next year.
- With the card, Lost Ark players can get ceaseless discounts from in-game payments to real life.
- Also looking forward to card designs using game representative IPs such as "Mococo" characters, increasing user satisfaction.
- In the future, cooperative relationships will continue to collaborate on data collaboration, discover new businesses, and create social values.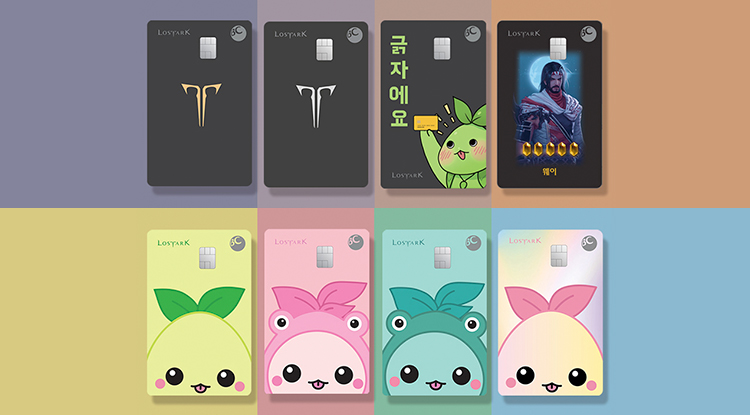 BC Card (CEO Choi Won-seok) announced on the 20th that it plans to introduce Private Labelled Credit Card(PLCC) specialized in South Korea's representative MMORPG "Lost Ark" within the first quarter of next year in partnership with Smilegate RPG (CEO Ji Won-gil).
There have been some cases in which the financial sector has partnered with the game industry, but this is the first time that a mid- to long-term partnership has been established to innovate customer experience along with financial products consisting of benefits specialized in certain games.
The newly released Lost Ark PLCC offers discounts specialized for in-game payments. Lost Ark provides players with various material items to strengthen their characters' combat power, as well as items necessary to decorate the appearance, and various fixed-term special effects to add fun for playing the game at a cost for convenience.
In addition, BC Card plans to provide a payment experience encompassing games and reality with a single card by installing discounts that can be enjoyed in real life without any condition. Card designs using representative intellectual properties in the game, such as "Mococo" characters, are also expected to increase the satisfaction of Lost Ark players.
Meanwhile, the two companies plan to provide customized services by comprehensively analyzing payment data and game data accumulated through PLCC. Furthermore, they will cooperate to discover new synergy-based business opportunities between the two companies.
They will also raise donations using proceeds from the PLCC to promote social contribution with Lost Ark players and actively cooperate in creating social values for sustainable innovation between the two companies.
"Through the collaboration, we will provide differentiated payment services to users of MMORPG Lost Ark, which is loved by all generations", said Park Sang-beom, head of BC Card's Card Business Division. "We hope that Lost Ark players will experience 'ceaseless' benefits between virtual space and reality with just one card."
※ Reference: Overview of the game "Lost Ark".
Lost Ark is a third-person online MMORPG of Smilegate RPG Co., Ltd. officially opened in December 2019 after first unveiling in November 2014. It is characterized by maximizing a sense of space and realism by implementing the Unreal Engine, and introducing a vast worldview and dramatic production encompassing the East and the West. It is expanding its service area not only to South Korea but also to overseas countries such as Japan and Russia.
According to the "PC Room Weekly Report" released on the nationwide game statistics service "The Log", Lost Ark has established itself as South Korea's leading MMORPG, ranking first in the RPG genre (weekly 692,294 hours market share 4.3%) and sixth in the entire genre based on usage time share.